Civil Plaintiff
Goudarzi & Young Named As the Truck Accident Law Firm of the Year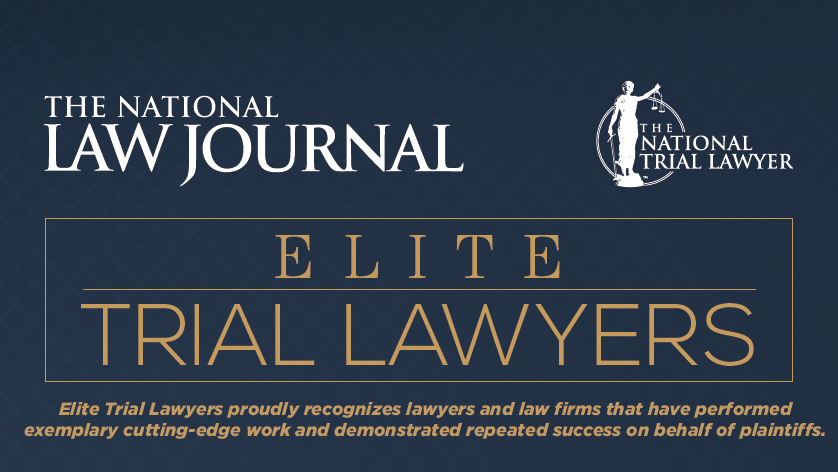 During the 2021 Trial Lawyers Summit, presented by The National Trial Lawyers, Goudarzi & Young, L.L.P., for the 3rd consecutive year, have been honored with the 2020 Elite Trial Lawyers Award in the category of 18-Wheeler Truck Injury Law Firm. No other law firm in the nation has won this prestigious award for three years in a row.
Five law firms across the country were selected as nominees for this prestigious honor. After a vigorous vetting process the winner was determined by results (both jury verdicts and settlements), volumes of cases, and changes made in the safety of the trucking industry as of the result of the law firm's work. Goudarzi & Young have received more than $1B in verdicts and recoveries. Most recently, in July of 2019, Mr. Goudarzi secured the largest single-plaintiff settlement in American history—$140 million.
American Law Media's (ALM) list of Elite Trial Lawyers honors lawyers and law firms that are the very best in plaintiff-side litigation in the United States and that have achieved exemplary results for their clients. To be eligible for this honor, the lawyers and law firms selected as finalists must have demonstrated exemplary performance in cutting-edge work on behalf of plaintiffs over the last 18 months and possess a solid track record of client wins over the past three to five years.
The National Trial Lawyers congratulates Goudarzi & Young on this phenomenal honor. View the full list of 2020 honorees here. https://www.event.law.com/nationallawjournal-etl/honorees