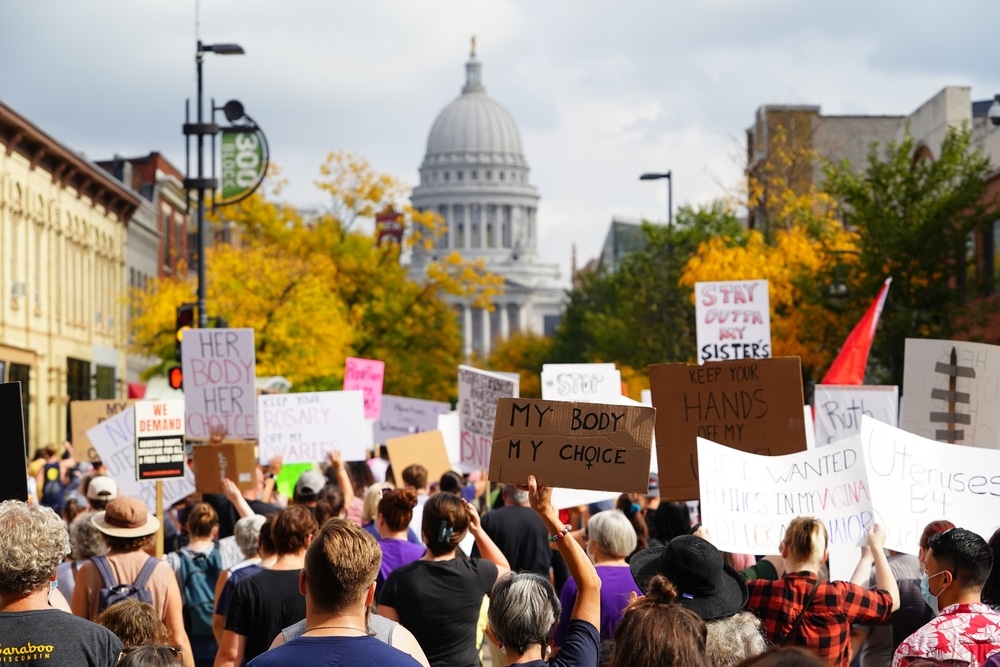 Wisconsin Republicans released a package of legislation Tuesday that would tweak the state's abortion ban by increasing the penalty for performing abortions and specifying medical procedures to save a mother's life don't qualify as abortion.
Democratic Gov. Tony Evers is almost certain to veto the measure should it pass the Republican-controlled Legislature. He has already promised to veto a different Republican-backed bill that would allow abortions in the case of rape or incest, saying he supports restoring abortion rights to what they were in Wisconsin before the U.S. Supreme Court overturned Roe v. Wade last year.
That ruling reactivated a Wisconsin 1849 state law banning nearly all abortions.
Democratic Attorney General Josh Kaul and a group of physicians, with the support of Evers, have sued to overturn the ban, arguing a 1985 law that permits abortion up to the point of viability trumps it. The new liberal-controlled Wisconsin Supreme Court is expected to decide the case.
Read the source article at cbsnews.com