Coronavirus
The White House Stands by the CDC's School Mask Mandates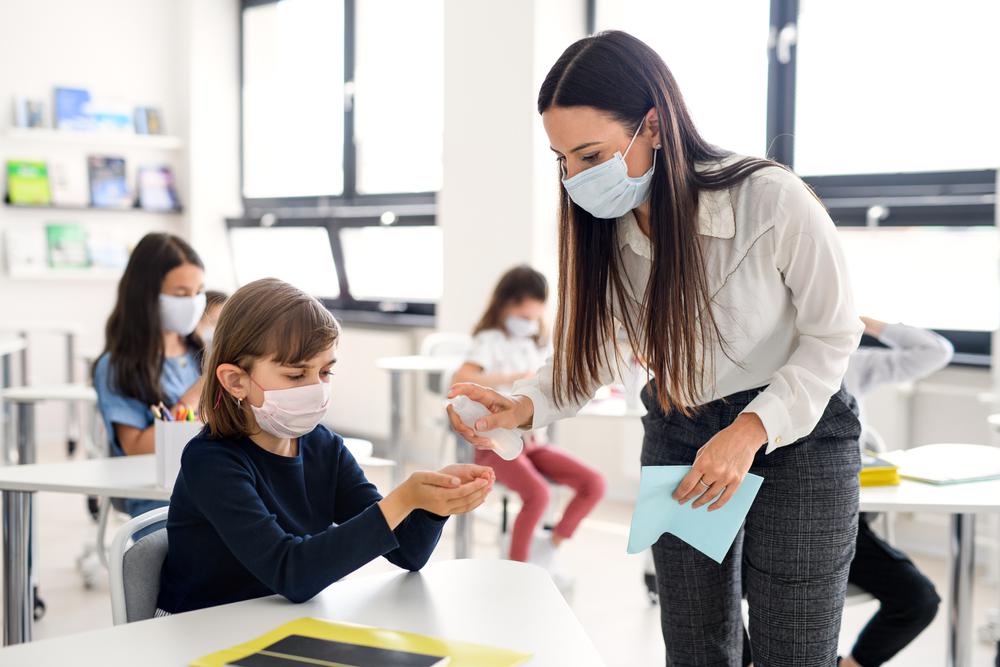 The White House stood by the guidance on mask mandates in schools from the Centers for Disease Control and Prevention (CDC) despite states, in particular those run by Democrats, aiming to remove face covering requirements in classrooms.
"We recommend masking in schools. That is the recommendation from the CDC. It is also true that at some point when the science and the data warrants, of course, our hope is that is no longer the recommendation," White House press secretary Jen Psaki told reporters on Monday.
Both New Jersey Gov. Phil Murphy (D) and Delaware Gov. John Carney (D) have announced they will end mask mandates for students in March. Psaki did not answer when asked if the White House stands by the governors' decisions to lift mandates.