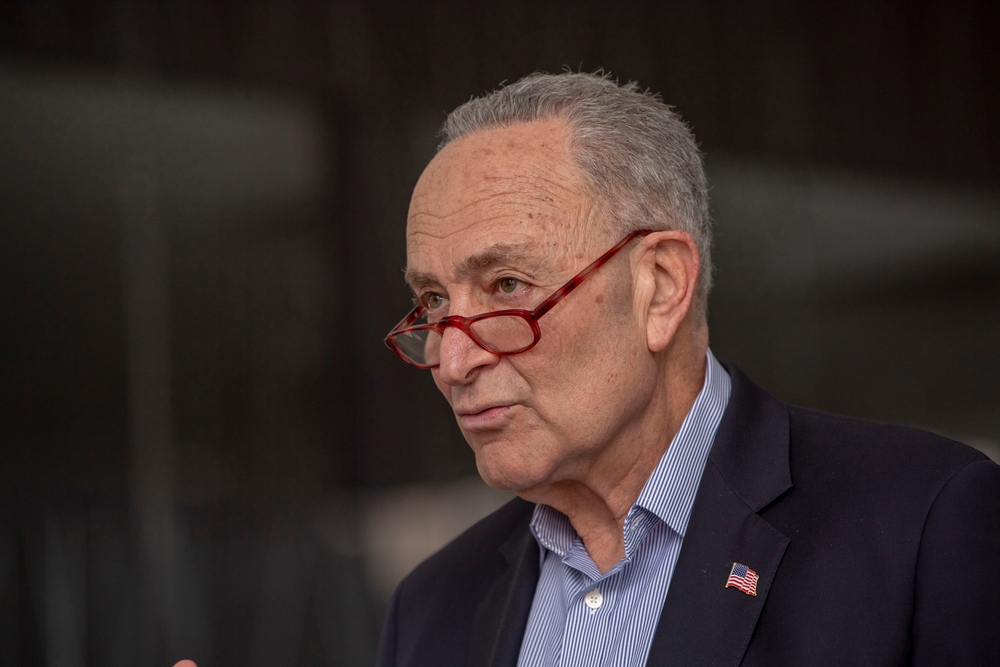 Senate Majority Leader Chuck Schumer (D-N.Y.) vowed to get negotiations to pass three appropriations bills "back on track" in the coming days after a conservative senator derailed the effort late last week and sent the situation into a tailspin.
Schumer declined to lay out any concrete steps for how he plans to proceed in the coming days. However, he indicated that he will know more in the near future as the chamber pushes to pass the three appropriations bills — known as a "minibus."
"A CR is a continuation of Nancy Pelosi's budget and Joe Biden's policies. We were assured in January that we weren't going to use the Democrats' gimmicks to fund government and that we would deliver the 12 appropriations bills, thereby funding government responsibly and transparently, which is why I will be voting against the CR this week," Rep. Matt Rosendale (R-Mont.) wrote on X, the platform formerly known as Twitter.
Read the source article at The Hill