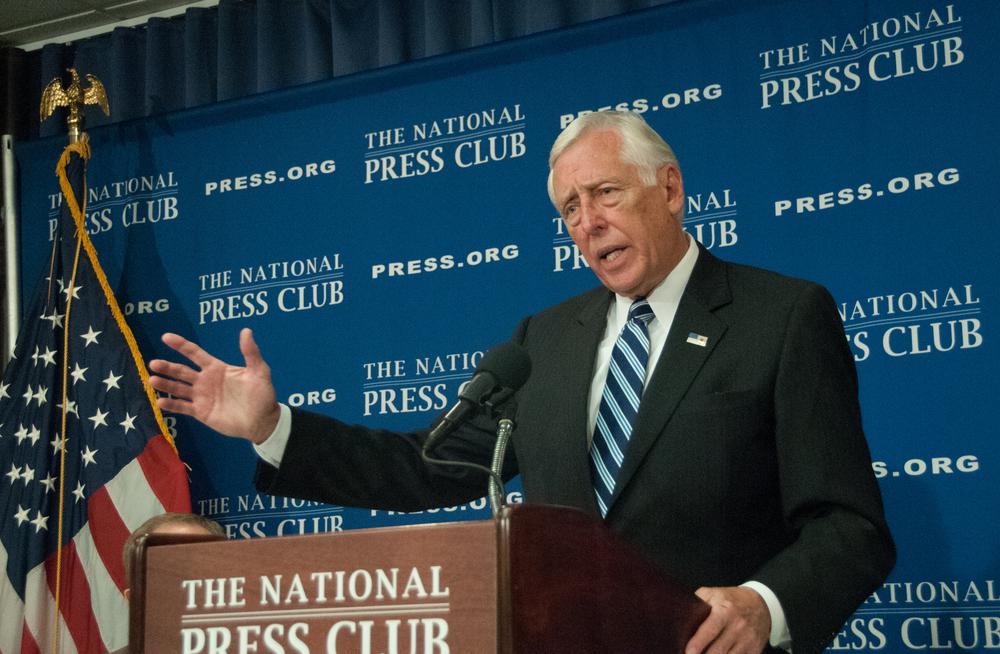 House Majority Leader Steny Hoyer (D-Md.) predicted Tuesday that substantial portions of President Biden's stalled domestic agenda will find their way into law before the midterm elections, dismissing the current impasse over the Build Back Better Act as a routine bump in the legislative process.
"The overwhelming majority of that piece of legislation is supported by 50 Democratic United States senators, and they've said so," Hoyer said on a Zoom call hosted by Politico. "There are some things that they don't support, and we haven't moved ahead on that. But we need to keep working on that, and we need to get it done."
The House in November had passed its version of the Build Back Better bill, a $2.2 trillion package featuring a host of education, health care and climate programs that remains at the heart of Biden's domestic wishlist. But the proposal has stalled in the Senate, where moderate Sen. Joe Manchin (D-W.Va.) has balked at the price tag and certain provisions he fears will exacerbate both inflation and the national debt.
Read the source article at The Hill