Special Topic
$2 Million Dollar Settlement Approved for Family of Michael Scott, Jr.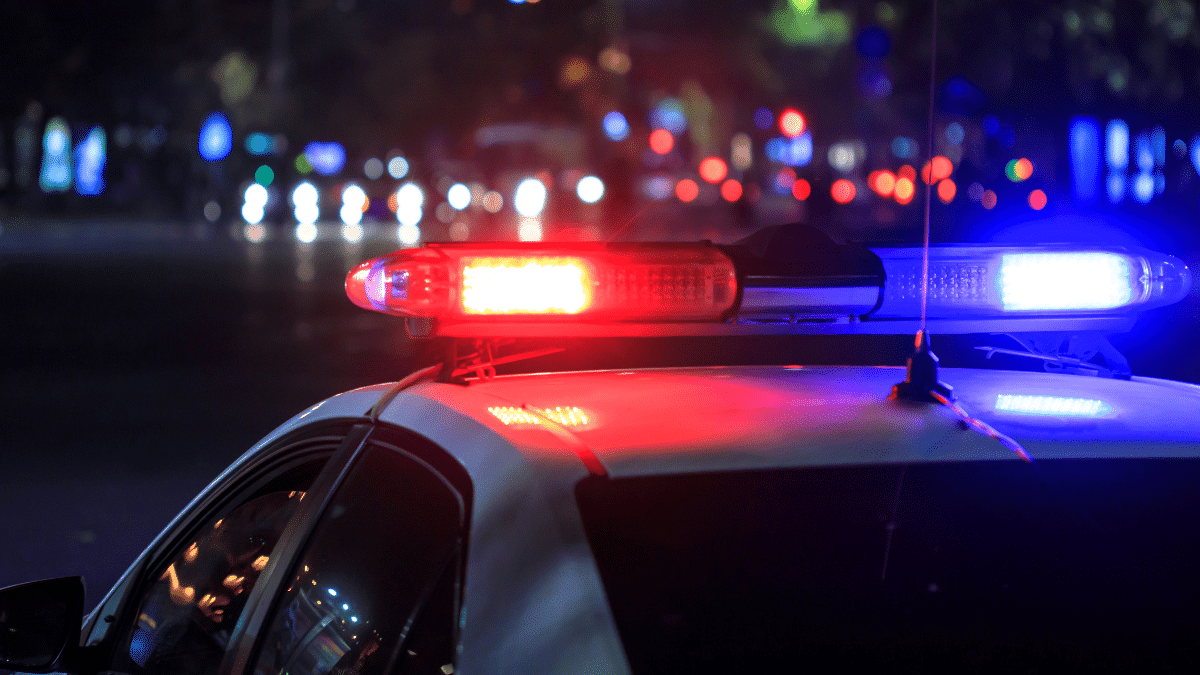 Following an emotional hearing on August 15, 2023 before Judge Irene C. Berger of the United States District Court for the Southern District of West Virginia, the Court approved a $2 million dollar settlement of the civil action brought by the family of Michael Scott, Jr., against the City of Dunbar and Dunbar Police Officers Zachary Winters and Adam Mason for the 34-year-old man's wrongful death.
The settlement concludes a nearly year-long period of litigation by the Estate alleging that the July 24, 2022 death occurred as a result of shocking police brutality, indifference to medical needs and excessive force. The Estate was represented by Attorneys Dante diTrapano and Jesse Forbes, with the law firms of Calwell Luce diTrapano, PLLC and Forbes Law Offices PLLC in Charleston. Michael Scott Sr., the father of Michael Scott, Jr., served as Administrator of the Estate.
Much of the incident, and aftermath, in which the Estate had asserted that Scott was denied potentially life-saving medical care despite the obvious signs of a skull fracture and bleeding in the brain, was preserved on bodycam and other video surveillance. The lawsuit detailed that upon arresting Scott for a misdemeanor trespassing warrant, and after placing him into handcuffs, Officer Winters slammed his head into the street pavement with no justification in what Winters later described to others as a "suplex" and that the two officers then prevented Scott from receiving appropriate medical care for hours afterward despite his neurological condition deteriorating and ultimately resulting in his death. The civil suit had further alleged that a "suplex" is not a proper police move and is instead "a professional wrestling move conducted in a wrestling setting or ring wherein the wrestler picks up their opponent off the mat and then, using their own body weight, throws the opponent into the air over their center of gravity causing the opponent to be airborne and then land violently." The suit further stated that "Suplexes are known in the professional wrestling circuit as one of the most lethal moves available."
Following the "suplex", Scott was taken into custody by Officer Winters and Officer Mason, and, after being detained, was eventually transported to South Central Regional Jail in Charleston where staff refused to allow Scott to be incarcerated due to his serious medical condition and instead called for paramedics. Scott was transported to Charleston Area Medical Center where he was treated for a fractured skull, brain bleed, and pressure within his head. Scott's condition continued to worsen until he was pronounced dead at 6:56 p.m. July 24, 2022. The death certificate listed the cause of death as a result of "Blunt force trauma to the head,".
Michael Scott, Sr., Estate Administrator and Father of Michael Scott, Jr. made the following statement:
"This is a nightmare that no parent should ever have to suffer through. It was such a devastating blow to our family and has rocked our sense of safety in our community. We love and miss him. No amount of money can ever bring him back, but we hope that this helps show the seriousness of the case and that we have stood up for our son who did not deserve to have this happen. We are thankful for all of the support and well wishes the family has received and hope that any message that can be taken from this tragedy will help to protect someone else's son in the future. We hope that he can rest in peace and know that we love him and have fought for him and his memory."

Attorney Jesse Forbes described the allegations in the case that resulted in the settlement as follows:
"While this is a significant result, as described in the Complaint this is an incident that should have never happened to a 34-year-old man on the streets of Dunbar. As alleged, this officer didn't just slam Michael's head to the pavement in a want-to-be wrestling move causing a lethal skull fracture, instead, he went further. The allegations in the Complaint detail that for the next two hours they used the weight of their authority as police officers to deprive Michael of the medical care he so desperately needed and ultimately his life. As alleged in the pleadings in this case, it's an absolute tragedy that no family should have to endure."
"We as a society need our police officers to be respected and trusted. We depend on them and most are some of the bravest and staunchly dedicated people in our country. However, any time there are allegations such as these it has a devastating effect on that trust. When police officers are alleged to have stepped over the line and used their authority to perpetrate injustices they must be held accountable, not only to provide accountability to the victims, but also to send a message to any other potential bad actors
that such conduct won't be tolerated in our communities and thereby help provide faith in our police officers. Michael Scott Jr.'s family has fought for that very type of accountability."
"Hopefully this family's efforts help to restore faith in the law enforcement community as a whole and also to give them a sense of having done all they could to achieve some level of justice in his memory. The shocking disregard for basic human life alleged and described in the Complaint in this case is something you expect to see in a story about a third world dictatorship not something happening on the streets of a small town in West Virginia."
Attorney Dante diTrapano described the allegations in the case that resulted in the settlement as follows:
"While no amount of money can bring back a son, a brother, or a loved one, hopefully this can help to provide not only closure to this family but a sense of justice and accountability they certainly deserve. The types of abuses alleged in this case have no place in our society, much less at the hands of law enforcement. This family has bravely stepped up and, in light of what they believe tragically happened to their son, have said that this type of injustice won't be accepted. Not on their watch. Helping to shine a light on the type of conduct alleged through this case, we hope that someone else's son, daughter, parent or loved one will be saved from future harm."
"As civil lawyers it is our job to hold those accountable for injustices to task in a court of law. That is precisely what we have done in this case. The allegations in this case are truly shocking and should never happen. This settlement should help the family begin to heal but it will also hopefully send a message to anyone in the future that you can't act in the ways described in this civil complaint and expect to get away with it."
"We have been extremely honored to have represented the Estate and to have helped to provide some sense of accountability and closure to this family that should never have gone through this tragedy. This case should be a message to all that would use their authority in the wrong way that they will be held accountable so long as brave families such as this one step forward and don't tolerate such actions. Michael Scott Sr. has honored his son and hopefully this will help to begin to allow him and the rest of the family to heal."