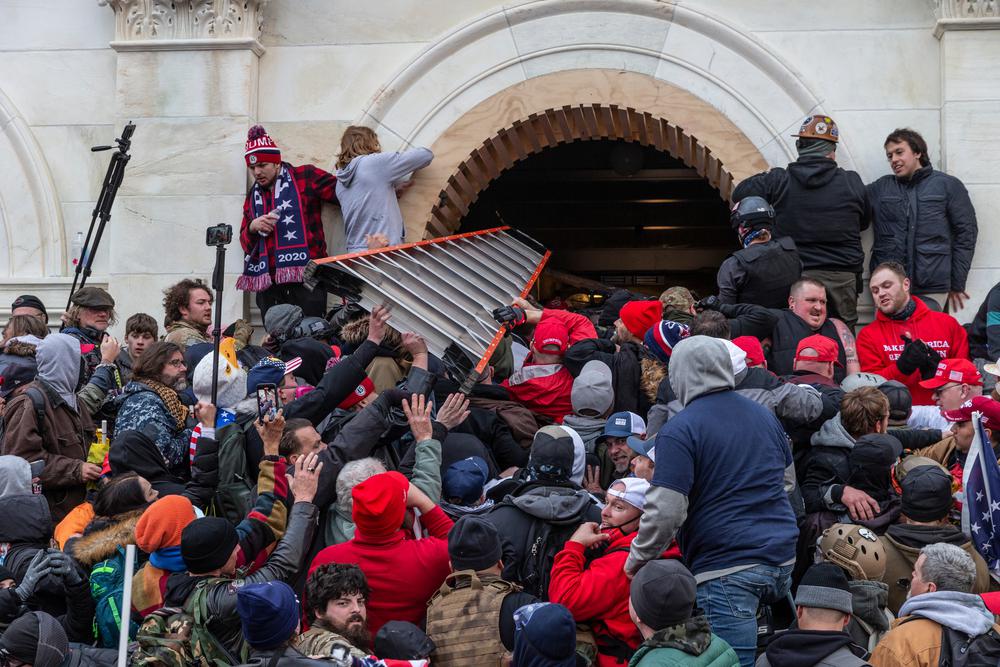 A man who pleaded guilty to breaching the Senate chamber during the US Capitol insurrection was sentenced Monday to eight months in prison in a closely watched case that could influence how hundreds of other rioters charged with the same felony are punished.
Paul Hodgkins, a 38-year-old Floridian, is now the first Capitol rioter convicted of a felony to be sentenced. He pleaded guilty last month to obstructing congressional proceedings — specifically, the counting of the electoral votes, which he helped delay on January 6. He spent about 15 minutes inside the Senate chamber, wearing a Donald Trump shirt and carrying a Trump flag.
The sentence is far less than the 1.5-year prison term that the Justice Department requested. At a hearing Monday, prosecutors argued that 1.5 years would deter future political violence and send a strong warning to "people who may be contemplating a second act" after January 6.