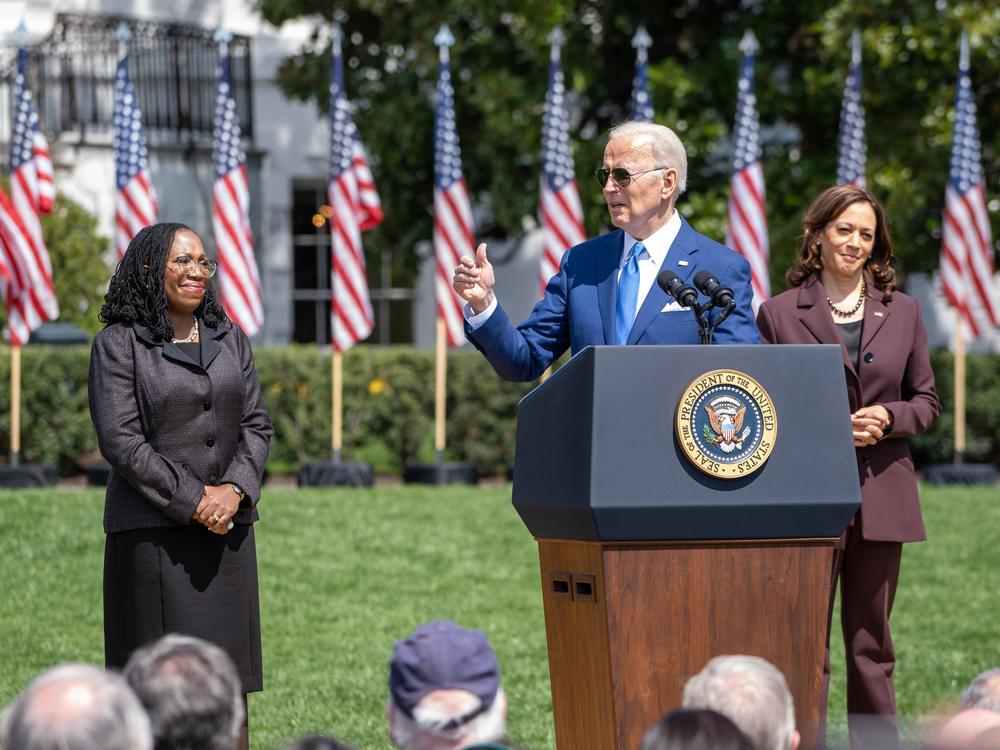 Ketanji Brown Jackson will be sworn in Thursday to formally become a Supreme Court justice, officially making her the nation's first Black woman to serve in the role.
She will fill the seat being vacated by the retiring Justice Stephen Breyer, 83, whose previously announced departure after nearly 28 years on the bench will take effect Thursday at noon.
Jackson is expected to join Justices Sonia Sotomayor and Elena Kagan in forming a three-member liberal minority on the court, a role previously filled by Breyer, for whom Jackson once clerked.