Consumer Law
UAW Union Launches an Unprecedented Strike Against All Big Three Automakers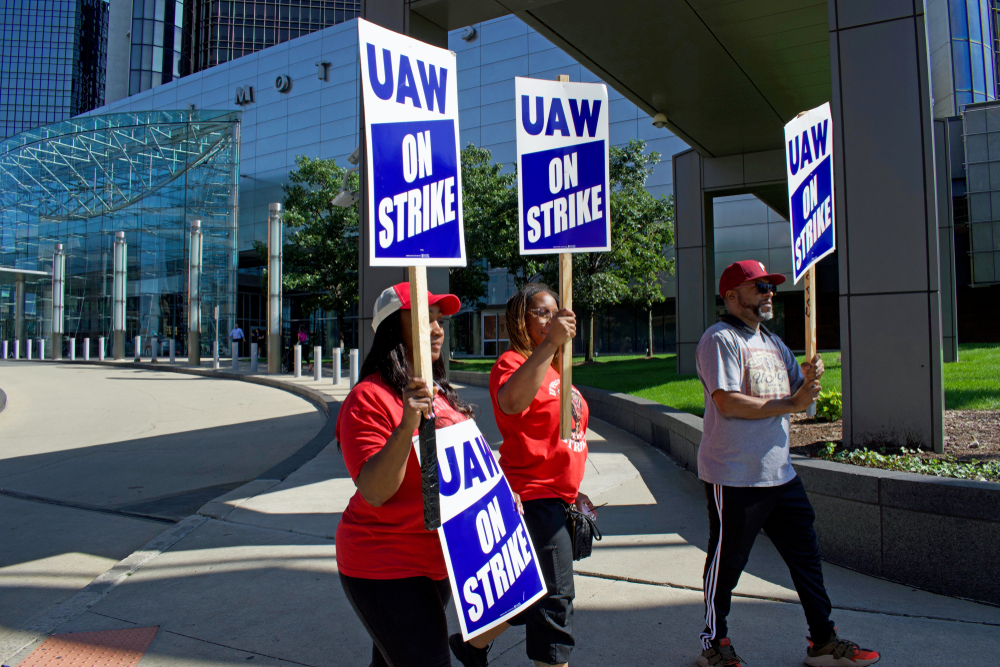 The United Auto Workers union is on strike against General Motors, Ford and Stellantis, the first time in its history that it has struck all three of America's unionized automakers at the same time.
Workers on Friday walked out of three plants – one each from the Big Three automakers – in Missouri, Michigan and Ohio. Picketers were met with cheers from sign-waving union members.
The UAW referred to its targeted strike of three plants as a "Stand Up Strike," which it called a strategic "new approach" to walking off the job.
Read the source article at CNN