Civil Plaintiff
Wesco Insurance Company Pays Victim of Uninsured Drunk Driver $741,000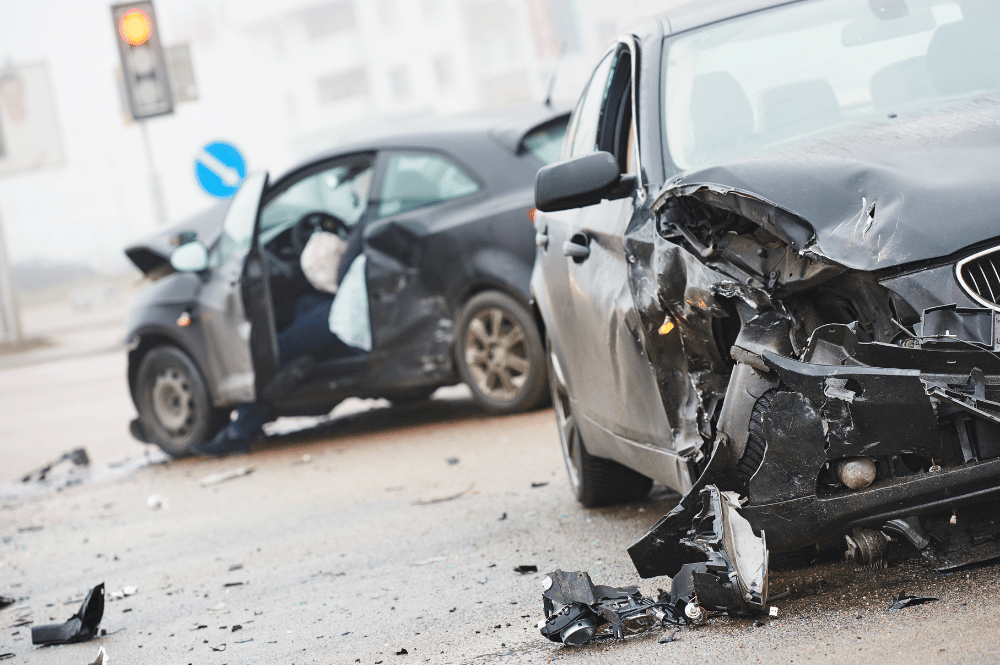 This incident involved a severe T-bone crash on March 13, 2019 caused by the underinsured motorist Ms. Lori Hunt Williamson, who while driving drunk ran a red light at a speed of approximately 50 mph on eastbound Oceanside Boulevard at Crouch Street in Oceanside.
Ms. Williamson's vehicle violently crashed into the passenger side of the pick-up truck driven by claimant Jason Pearce, which was making a left turn on a green turn arrow from westbound Oceanside Boulevard to southbound Crouch Street.
WESCO did not dispute the liability of the underinsured motorist for this collision, but only the nature and extent of the injuries and damages.
At the time of the crash, Mr. Pearce was a healthy single 32-year-old construction superintendent who was on his way home from work. Both vehicles involved were declared total losses. Mr. Pearce was represented by Russel S. Kohn of Kohn Law Office and Suzanne C. Skolnick of Skolnick Law, APLC.
The crash caused neck and back herniations as well as a hip labral tear and shoulder impingement, all of which would require surgery. Mr. Pearce did undergo an L5-S1 lumbar discectomy and fusion surgery on November 6, 2020 before the arbitration hearing performed by Dr. Moazzaz. Mr. Pearce also underwent extensive chiropractic treatment from Dr. Tetz as well as cervical and lumbar epidural injection by Dr. Patel. His hip injury was evaluated by Dr. Muldoon.
Wesco was incorrect both as to the facts and its legal contentions concerning Pearce's right to claim past paid medical bills and past wage loss incurred.
Just before the arbitration hearing, Wesco moved to stay the arbitration hearing until Mr. Pearce filed and resolved a workers' compensation claim. Wesco asserted that Pearce was a qualified injured worker because he was driving a company-owned truck home, and thus was required by the Wesco policy to pursue a workers' compensation claim in order to determine offsets allowed under the underinsured motorist coverage. This motion was denied by the arbitrator Herbert Hoffman.
During the arbitration hearing, Wesco claimed unfair surprise about Mr. Pearce's hip injury claim and moved for permission to retain a medical hip expert. This motion was granted by the arbitrator Herbert Hoffman. Wesco then retained Dr. Richley, who testified that the hip condition was pre-existing and the crash could not have caused the labral tear.
Settlement following arbitration: $725,000 on November 3, 2021. Settled while petition to confirm award hearing pending. Considerations included offsets for third party recovery of $15,000, personal auto policy UIM recovery of $35,000, costs of suit of $30,000, and Wesco's workers comp offset claims.
Claimant Jason Pearce has filed a bad-faith lawsuit against Wesco Insurance Company and its parent company AmTrust Insurance.