Criminal Law
Woman Convicted for Role in Theft of Nancy Pelosi's Laptop During Jan. 6 Riot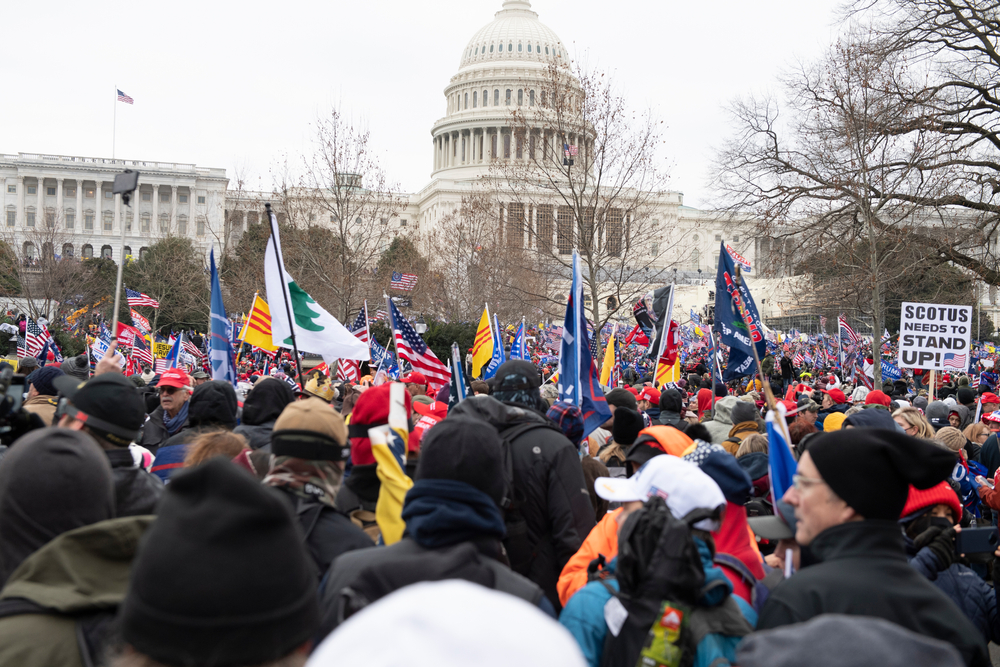 A woman whose hand was seen touching the laptop that was stolen from Nancy Pelosi's office during the Jan. 6 attack on the U.S. Capitol has been convicted for her role in the riot and theft.
Maryann Mooney-Rondon, 56, of Watertown, New York, was found guilty Monday of obstruction of an official proceeding and aiding and abetting the theft of government property. The verdict came from U.S. District Judge Jia Cobb following a stipulated trial, in which Mooney-Rondon and federal prosecutors agreed upon a specific set of facts regarding her actions on Jan. 6, the Justice Department announced in a press release.
According to the statement of stipulated facts, Mooney-Rondon drove with her son Rafael Rondon from Watertown — some 320 miles northwest of New York City — to the Washington, D.C., area on Jan. 5, 2021, to attend Donald Trump's so-called "Stop the Steal" rally near the White House on Jan. 6. At that event, Trump exhorted his supporters to march to the Capitol and "fight like hell" against Congress' certification of Joe Biden's win in the 2020 presidential election. Mooney-Rondon joined that march and entered the building at around 2:23 p.m., around 10 minutes after the building was initially breached by violent rioters who smashed windows and broke doors.
Read the source article at lawandcrime.com